Alexander Gao
Customer Support, landbot.io
The move, which was unveiled last August, 'didn't move relevant security metrics,' according to a Google staff software engineer on the Chrome team.
By
Gregg Keizer
Senior Reporter, Computerworld | JUN 14, 2021 6:33 PM PDT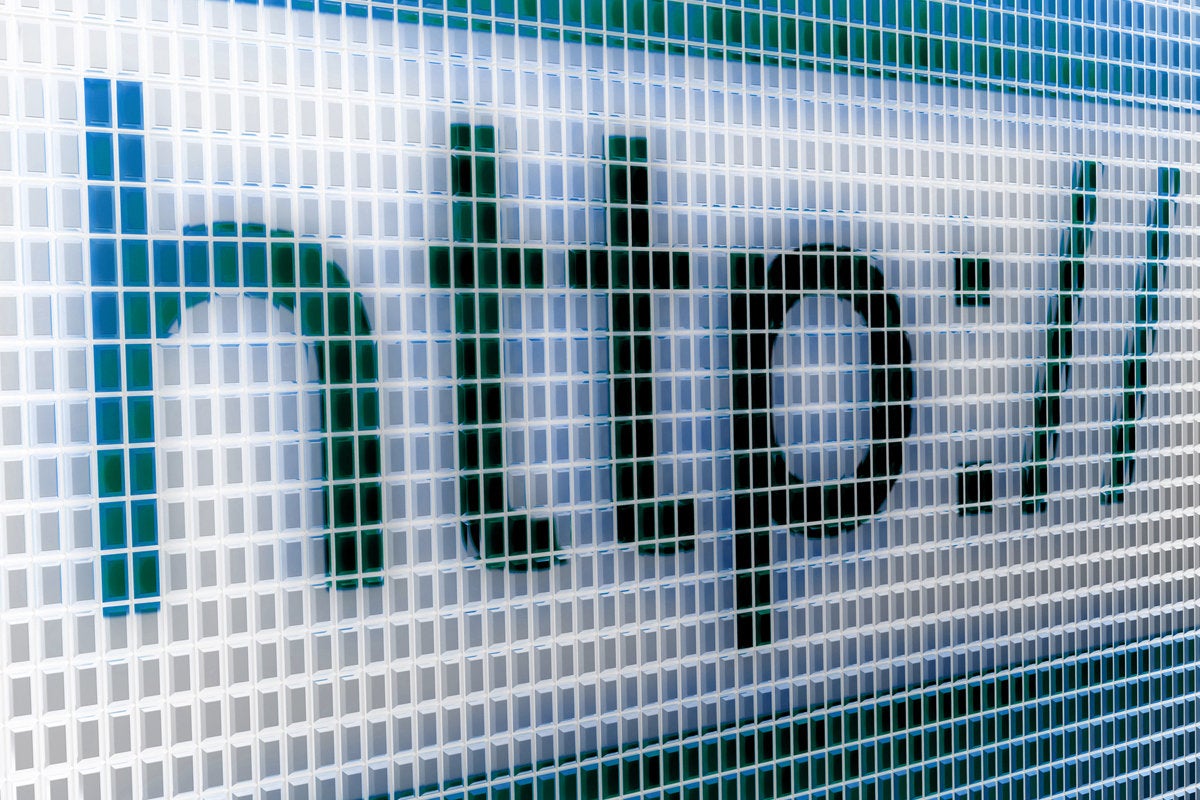 Google has called quits on the notion of truncating URLs in Chrome, according to a note from earlier this month in the Chromium project's bug database.


"This experiment didn't move relevant security metrics, so we're not going to launch it," Emily Stark, a staff software engineer on the Chrome team, wrote in the
June 7 entry
.
Stark's notification, which referred to what Chromium — the open-source project that produces code for Chrome and several other browsers, including Microsoft's Edge — called the "simplified domain" experiment, put a end to efforts designed to abridge what shows in the browser's address bar.


In August 2020,
Google announced
— Stark was one of the trio of engineers who penned the declaration — that it would run trials with some Chrome users that would hide much of a site's URL. The idea, Google said, was to foil phishing attacks.
"Our goal is to understand — through real-world usage — whether showing URLs this way helps users realize they're visiting a malicious website, and protects them from phishing and social engineering attacks," the engineers said.


The trials began with Chrome 86, which launched in early October 2020.


Rather than display all of an URL, Chrome instead condensed it to what Google called the "registrable domain," or its most significant part. If the full URL for, say, a Computerworld article was https://www.computerworld.com/article/3082024/google-android-chrome-os-flip-flops.html, then the registrable domain — and the only bit that would show in the address bar — would be computerworld.com. By doing so, the thinking went, URLs that tried to obfuscate the domain by padding the actual address with — sticking to the same example — computerworld.com elsewhere in a long string, would be exposed.


Throughout the various versions of Chrome from 86 on, users could enable the URL shortening through settings in the chrome://flags option page if they had not been selected by Google to participate but wanted to see the change for themselves.


Perhaps not surprisingly, the modification was damned by some; long-time users of any browser often take up torches and pitchforks whenever any long-held UI (user interface) or UX (user experience) element is on the change or chopping block.


As of Chrome 91 — which launched May 25 — the browser only drops the https:// from the URL, and the optional settings at chrome://flags no longer exist.


Other browsers, notably Apple's Safari, continue to use the short, domain-only URLs that Google has now spurned. Edge, however, never adopted the test produced by Chromium, and has continued to turned out full addresses (even including https://)
With the IT pro jobs market steady, competition for some candidates is pushing up salaries, with IT execs seeing the largest gains and staff members seeing the least.
By
Galen Gruman
As the US IT jobs market remains steady in its post-COVID recovery, salaries have started to increase as organizations struggle to fill some positions. That's based on a survey to be releasd June 15 by IT employment consultancy Janco Associates. Janco provided
Computerworld
a preview of that survey.
That salary survey shows that IT executives in large enterprises are getting the largest salary boosts, with a median rise of 3.2%. IT execs in midsize enterprises are seeing median rises of 1.2%. For lower-level positions, IT pros do better at midsize enterprises than at large ones: Middle managers at large enterprises are seeing 0.6% boosts, while those at midsize enterprises are seeing 1.3% rises.


IT staffers are seeing the least improvement — an ongoing phenomemon across all company sizes, in which IT execs continue to be rewarded more — with those at large enterprises registering 0.4% gains and those at midsize enterprises seeing 0.7% gains. 


The US IT employment data from the Bureau of Labor Statistics (BLS) has been very volatile in 2021, with the agency reducing its prior-month estimates several times this year. The agency, for example, reduced its 2021 job gain count by 14,100 from earlier estimates. The BLS data shows a May rise in IT hires of 7,700, and — even with the downward BLS revisions for prior months — the net growth for US IT jobs this year stands at about 47,700, according to Janco's analysis.


At its worst, more than 100,000 IT jobs were lost during the depths of the pandemic in spring 2020, though two-thirds of those came back as the year progressed. Still, 2020 ended with 33,200 fewer IT jobs in the US compared to 2019. With the 47,700 estimated job gains so far in 2021, the US IT job market at the end of May is at 13,500 more than the 2020 peak in February — and nearly 150,000 ahead of the 2020 nadir in July.


There are more than 3.6 million IT pro jobs in the US, Janco estimates.


The monthly tech jobs
report released by the CompTIA industry association
calculated that there were 10,500 new US tech sector jobs in May, following gains in each previous month of 2021. CompTIA calculates both technical and nontechnical positions at tech vendors, with roughly 44% being technical and 56% being nontechnical, whereas Janco looks at IT positions, including software developers, in all industries.
Still, the US tech sector's job numbers have not yet matched their March 2020 peak of 4.76 million positions. As of last month, there were 4.74 million, a number that continues to grow.


CompTIA's unemploment rate estimate for the tech sector stood at 2.4% in May, within its range over the last few months — versus 5.8% in May for the national rate for all industries. For previous months, CompTIA calculated a 2.5% tech unemployment rate in April, 1.9% in March, and 2.4% in February. The rise in the overall tech unemployment rate may reflect a loss of sales jobs in the tech sector, even as technologist jobs grew.


CompTIA also saw the number of tech-related job listings jump in May, to about 365,000 versus the 307,000 estimated for April. Job postings have grown by about 158,000 so far in 2021.


Software developers constituted the largest pool of listed openings at 112,200, with listings for IT support specialists coming in second at 28,200 and for system engineers and architects third at 27,200 — all represent significant increases from May.


The top sector for tech job postings in May was manufacturing, which had 70,970 positions open. Professional and technical services followed at 58,783, then finance and insurance at 31,054, and information services at 20,244.


The Washington, D.C. metro area had the most job postings, 21,611, followed by the New York metro area with 20,481; the Dallas metro area with 14,796; the Los Angeles metro area at 12,825; and the Atlanta metro area at 12,825. The San Francisco metro came in sixth at 11,918, just 117 more postings than in April. And the adjacent San Jose metro came in ninth at 8,746.


The Chicago metro had the greatest decline in postings, with 10,526 postings — down 1,025 from April. On the West Coast, slight declines in job postings were recorded in the Los Angeles area (205 fewer), the Seattle area (51 fewer, for 80,080 in May), and the San Jose metro area (466 fewer, wiping out the 117 gain in the adjacent San Francisco metro).

Source: https://www.computerworld.com/article/3542681/us-it-salaries-start-to-grow-as-jobs-growth-remains-steady.html?utm_campaign=subscribers-NaN
by Tanya Petersen,
Ecole Polytechnique Federale de Lausanne



Credit: CC0 Public Domain
New EPFL research has found that almost half of local Twitter trending topics in Turkey are fake, a scale of manipulation previously unheard of. It also proves for the first time that many trends are created solely by bots due to a vulnerability in Twitter's Trends algorithm.


Social media has become ubiquitous in our modern, daily lives. It has changed the way that people interact, connecting us in previously unimaginable ways. Yet, where once our social media networks probably consisted of a small circle of friends most of us are now part of much larger communities that can influence what we read, do, and even think.


One influencing mechanism, for example, is "Twitter Trends." The platform uses an algorithm to determine hashtag-driven topics that become popular at a given point in time, alerting
twitter users
to the top words, phrases, subjects and popular hashtags globally and locally.
Now, new EPFL research focused on Turkey, from the Distributed Information Systems Laboratory, part of the School of Computer and Communication Sciences has found a vulnerability in the algorithm that decides Twitter Trending Topics: it does not take deletions into account. This allows attackers to push the trends they want to the top of Twitter Trends despite deleting their tweets which contain the candidate
trend
shortly afterwards.
"We found that attackers employ both fake and compromised accounts, which are the accounts of regular people with stolen credentials, or who installed a malicious app on their phones. Generally, they are not aware that their account is being used as a bot to manipulate trending topics, sometimes they are but don't know what to do about it and in both cases they keep using Twitter," said Tuğrulcan Elmas, one of the authors of the research, accepted by the IEEE European Symposium of Security and Privacy 2021, a top cybersecurity conference.


"We found that 47% of local trends in Turkey and 20% of global trends are fake, created from scratch by bots. Between June 2015 and September 2019, we uncovered 108,000 bot accounts involved, the biggest bot dataset reported in a single paper. Our research is the first to uncover the manipulation of Twitter Trends at this scale," Elmas continued.


The fake trends discovered include phishing apps, gambling promotions, disinformation campaigns, political slogans, hate speech against vulnerable populations and even marriage proposals.


"This manipulation has serious implications because we know that Twitter Trends get attention. Broader media outlets report on trends, which are used as a proxy for what people are talking about, but unfortunately, it's a manipulated proxy, distorting the public view of what conversations are actually going on," said Rebekah Overdorf, another of the paper's authors. "For example, one of the manipulated hashtags that we found that was pushed to Trends artificially was #SuriyelilerDefolsun, translated to 'Syrians get out,' and this was then picked up by several
news reports
, other
social media
platforms and in academic papers. In reality, it was completely fabricated," Overdorf continued.
The researchers contacted Twitter twice, with the company acknowledging in both cases the vulnerability in its Trends algorithm. In the first case Twitter declined to make any changes, in the second case the company did not respond to the researchers' follow-up emails. "The problem has not been fixed and we still see obvious spam trends occurring. It's clear that until the vulnerability in the algorithm is corrected adversaries will continue to create fake trends with the same attack methodology," concluded Elmas.



Source: https://techxplore.com/news/2021-06-mass-scale-twitter-trends.html



Credit: CC0 Public Domain
Instagram on Wednesday began letting English-language users enhance profiles to show new gender pronouns they want applied to them in conversation.


The photo-centric social network became the lasted internet service to broaden beyond basic "he" or "she" references to pronouns preferred by those with alternate gender identities.


"Add pronouns to your
profile
," Instagram said in a tweet.
"The new field is available in a few countries, with plans for more."


Instagram users can opt to have pronoun choices shown publicly, or just to friends at the service, according to a demonstration of the option by AFP in the United States.


Pronoun options included "them" and "theirs" along with nonbinary "co," "ze" and others shared at a resource center page at the University of California, Davis, website.


"We are giving people more tools to express themselves on Instagram," the Facebook-owned service said in response to an AFP inquiry.


"Sharing pronouns has been widely adopted by our community, and with this feature we hope to normalize the adoption further."


The addition to Instagram profiles was rolled out globally in English, with work being done to expand to other languages, according to Instagram.



Source:https://techxplore.com/news/2021-05-instagram-users-gender-pronouns.html
by Barbara Ortutay



In this Jan. 6, 2021, file photo, smoke fills the walkway outside the Senate Chamber as supporters of President Donald Trump are confronted by U.S. Capitol Police officers inside the Capitol in Washington. With riot cases flooding into Washington's federal court, the Justice Department is under pressure to quickly resolve the least serious cases. (AP Photo/Manuel Balce Ceneta, File)
Former President Donald Trump will find out this week whether he gets to return to Facebook in a decision likely to stir up strong feelings no matter which way it goes.


The social network's quasi-independent Oversight Board says it will announce its ruling Wednesday on a case concerning the former president.


Trump's account was suspended for inciting violence that led to the deadly Jan. 6 Capitol riots. After years of treating Trump's inflammatory rhetoric with a light touch, Facebook and Instagram silenced his accounts on Jan. 7, saying at the time he'd be suspended "at least" through the end of his presidency.


Though Trump posted often to Facebook—and his campaign was especially skillful at using the social network's advertising tools to reach potential voters—his platform of choice was always Twitter. But Twitter banned him permanently, without an oversight board to kick the final decision to.


While not always as high-profile as Twitter, Trump's Facebook posts were widely shared, as were those of his those of his conservative supporters such as Ben Shapiro and Dan Bongino, who continue to amass millions of views and comments. On Twitter, meanwhile, Fox News host Tucker Carlson appears to be stepping into the conservative provocateur-in-chief role in the vacuum left by Trump.



In this Jan. 6, 2021 file photo, Trump supporters try to break through a police barrier at the Capitol in Washington. With riot cases flooding into Washington's federal court, the Justice Department is under pressure to quickly resolve the least serious cases. (AP Photo/Julio Cortez, File)
"If they reinstate him, Facebook will claim this proves the Board's independence. If they don't, Facebook will say its judgment to exclude Trump was vindicated. Heads they win, tails we lose. Journalists should know better than to take this window dressing seriously," said Laurence Tribe, professor at Harvard Law School and member of the Real Facebook Oversight Board, a group critical of Facebook and its panel.


Facebook created the oversight panel to rule on thorny content on its platforms in response to widespread criticism about its inability to respond swiftly and effectively to misinformation, hate speech and nefarious influence campaigns. Its decisions so far have weighed on the side of free expression vs. restricting content.


In its first rulings, the panel overturned four out of five decisions by the social network to take down questionable content. It ordered Facebook to restore posts by users that the company said broke standards on adult nudity, hate speech, or dangerous individuals.


This included a Myanmar user's Burmese-language Facebook post about Muslims that included two widely shared photos of a dead Syrian toddler was offensive but did not rise to the level of hate speech, it ruled.



President Donald Trump speaks to crowd before boarding Air Force One at Andrews Air Force Base, Md., in this Wednesday, Jan. 20, 2021, file photo. Former President Donald Trump will find out this week whether he gets to return to Facebook. The social network's quasi-independent Oversight Board says it will announce its decision Wednesday, May 5 on a case concerning the former president. Trump's account was suspended for inciting violence that led to the deadly Jan. 6 Capitol riots. (AP Photo/Luis M. Alvarez, File)
But none of the rulings have the same gravity as this week's decision on Trump. The board was to announce its decision last month but that was delayed, it said, because it needed to process more than 9,000 public comments.


The board's 20 members, which will eventually grow to 40, include a former prime minister of Denmark, the former editor-in-chief of the Guardian newspaper, along with legal scholars, human rights experts and journalists.


The first four board members were directly chosen by Facebook. Those four then worked with Facebook to select additional members. Facebook pays each board members a salary.


The board's independence has been questioned by critics who say it's a Facebook public relations campaign intended to draw attention away from deeper problems of hate and misinformation that still flourish on its platforms.



This March 29, 2018, file photo shows the Facebook logo on screens at the Nasdaq MarketSite, in New York's Times Square. Former President Donald Trump will find out this week whether he gets to return to Facebook. The social network's quasi-independent Oversight Board says it will announce its decision Wednesday, May 5 on a case concerning the former president. Trump's account was suspended for inciting violence that led to the deadly Jan. 6 Capitol riots. (AP Photo/Richard Drew, File)
"The Oversight Board is designed to distract journalists and policy makers from the massive harm being done every day by Facebook," said Roger McNamee, an early investor in Facebook. "To view the board as legitimate, one must accept that a group structured to review a handful of cases a year is enough to supervise a platform that is undermining democracy around the world, amplifies denial in a pandemic, allegedly engages in price fixing in digital advertising, amplifies hate speech, and shares tens of millions of harmful messages every day."


Facebook regularly takes down thousands of posts and accounts, and about 150,000 of those cases have appealed to the oversight board since it launched in October 2020. The board has said it is prioritizing the review of cases that have the potential to affect users around the world.



source: https://techxplore.com/news/2021-05-facebook-oversight-board-trump-account.html



Spotify countered Apple's move on podcasts by allowing creators to keep all subscription revenue until 2023
Spotify unveiled plans Tuesday for podcast subscriptions, countering a similar initiative from Apple but offering a better deal than its US rival by allowing creators to keep all revenue for a limited time.


The updated
podcast
platform for the United States, set to expand internationally in coming months, lets podcasters make episodes available only to subscribers.
Taking advantage of the tool will cost podcasters nothing for the next two years, meaning they get all
subscription revenue
, Spotify said in a post.
Spotify planned to start charging a five percent fee for subscriptions starting in 2023.


"Our aim is to help podcasters maximize their subscription audiences and grow them from their existing listener bases," Swedish-based Spotify said.


The announcement comes as Apple is poised to add a subscription option to its pioneering podcasting service as it ramps up competition with Spotify.


Beginning in May, podcast fans around the world will be able to sign up for subscriptions for perks such as ad-free listening or exclusive content from creators, according to Apple.


Podcasters will receive 70 percent of subscription revenue in the first year, with Apple keeping the rest as a commission.


Once a subscriber has been subscribed for a year, the share for creators will rise to 85 percent, they added.


The subscription feature comes with an overhaul of the Apple Podcast platform that lays credit to kicking off the trend with its launch 15 years ago.


Industry tracker eMarketer last month said that Spotify has been growing quickly and that its podcasting service is on track to have more listeners in the United States than Apple Podcasts this year.


Spotify said that its
subscription
platform is kicking off with a dozen creators along with a collaboration with non-profit media organization National Public Radio.
Source: https://techxplore.com/news/2021-04-spotify-counters-apple-podcast-subscriptions.html
by Ian Thomsen,
Northeastern University



Social media channels are accused of enabling hate speech and misinformation that contributes to violence, including the Jan. 6 attack on the US Capitol. Credit: Matthew Modoono/Northeastern University
The day is coming when your posts to social media may travel through checkpoints before the messages go public.


All of your posts to Facebook, Twitter, and other
social platforms
may be instantly examined by an
artificial intelligence
filter that roots out hate speech and misinformation. Some posts that have been flagged by artificial intelligence may then be reviewed by a human supervisor.
Such is the recommendation of Usama Fayyad, executive director for Northeastern's Institute of Experiential Artificial Intelligence, in response to the increasingly urgent desire for oversight of social media.


Fayyad believes social media filters are needed because the platforms have grown and scaled faster than they can be regulated—with the result that social channels are now being accused of enabling hate speech and misinformation that contributes to violence, including the Jan. 6 attack on the US Capitol.


"Social media needs to pass through some hurdle, mostly algorithmic and automated, but correctly augmented with the right human intervention," says Fayyad, a leader in artificial intelligence for three decades who founded Open Insights, Yahoo! Research Labs, Data Mining at Microsoft, and the Machine Learning Systems group at NASA's Jet Propulsion Laboratory. "The problem of misinformation is difficult but not impossible.


"We know that some stuff fits in this zone of uncertainty where we still need human judgment," he says "With a relevant feedback loop that appropriately leverages human judgment, the more we deal with these issues through human intervention, the more the system learns—and the smarter the technology gets."


Facebook has been developing artificial intelligence tools to root out "bad activity," said Mark Zuckerberg, chief executive of the social media giant, in Congressional testimony as long ago as 2018. But will the biggest social channels—including Facebook, Twitter, and Instagram—commit to comprehensive changes to snuff out hate speech?


Fayyad is proposing a social media equivalent to the
seven-second delay
that TV networks use when covering sports and other live events. If a performer uses profanity, the delay enables censors to silence the foul language before it can be broadcast into homes.
"The
social media companies
have achieved their mission of transforming how we communicate," Fayyad says. "We've got to remember that all these companies are fairly new, and that we have not had the time to think about the issues as a society.
"This is an environment where something like social media can emerge and within two or three years become ubiquitous," Fayyad says. "We have not seen that in the history of humanity before. We need a new way of thinking around regulation and what it means and how quickly to evolve it."


The platforms' nascent efforts to develop filters are promising, says Christo Wilson, associate professor of computer science at Northeastern. There are a number of ways to sift out bad behavior: Reddit reminds users that they are responsible for community guidelines, notes Wilson, which reduces conflict, hate speech, and misinformation.


Wilson adds that the big social media companies have shown an ability to sniff out copyright violations and terrorist propaganda.


"The platforms are actually pretty good at catching that stuff, because they have very strong incentives to do so," says Wilson, who also directs Northeastern's bachelors program in cybersecurity. "So it's not like they can't do content moderation."


The Northeastern professors say that the goal of limiting bad actors will require a minimum of three steps:


Government regulation


Wilson argues that social media companies cannot be asked to set standards, police themselves, or take full responsibility for acting in the best interests of society when those measures may affect profits.


"At some point they're going to have to decide what's beyond the pale, and how it should be remedied by private actors," Wilson says of government regulators. "And I'm sure, immediately, someone will sue and take [the regulations] to the Supreme Court. Maybe it will fail, but we still have to try."


Fayyad believes comprehensive regulations will include heavy government fines for platforms that enable hate speech and misinformation. Such penalties will create additional incentives to invest in the necessary content moderation and technology.


Development of artificial intelligence


The evolution of search engines provides a helpful example.


"This is exactly how the popular search engines, including Google, emerged," Fayyad says. "They started out with a basic algorithm, and then they needed a lot of feedback with literally tens of thousands of editorial people reviewing search results. In the year 2000, it probably looked impossible: The search engines were nowhere near as good, the problem was too hard, the web was growing fast.


"It's pretty amazing how far search technology has come, just by incorporating that feedback loop and that ability to capture learnings and continuously improve over time," Fayyad says. "So I am hopeful that technology can help. Smart monitoring is not an impossible problem."


Include humans in the loop


Regulations will help define the role of human oversight whenever a post is flagged by artificial intelligence.


"Whether you refuse to host it entirely, or it goes for human review, there's a bunch of normative issues there," Wilson says. "And then there will be issues with human review as well. But if we accept that social networks and social media are going to be huge, we have to have moderation systems that scale—and there's no denying that AI and machine learning is going to be part of that."


Wilson says the role of human review may hinge upon a new perspective on the platforms and their role in society.


"When the platforms describe themselves, they don't talk about content moderation," Wilson says. "They talk about being an open community. And that sets an expectation that people can do whatever the hell they want. So they need to more strongly acknowledge their role in shaping discourse."


Wilson believes the harm of bad intentions can be further limited if the big platforms are broken down into smaller channels that no longer will be able to influence large populations.


"The ability to spread [dangerous] messages and really impact the mainstream is very much linked to the centralization of social
media
platforms," Wilson says. "This is one reason I also favor antitrust remedies: Smaller platforms have a little bit more latitude to do bad or to not moderate well, but there's less collateral damage."
Fayyad says most users won't notice the new measures.


"Ninety to 95 percent of the posts hopefully should not be blocked and should have no intervention," says Fayyad, who hopes that the relatively small percentage of harmful content will make it easier to catch.


Developing the technology will be expensive, Fayyad acknowledges. But he believes it will ultimately pay for itself.


"You create economic value," Fayyad says. "People will tend to use the
social media
that they trust and that they know is going to be safe. And that's going to be worth something."

Source:https://techxplore.com/news/2021-04-facebook-twitter-theyre-published.html
by Brett Molina, Usa Today





Credit: CC0 Public Domain
Having trouble working with Google Drive or Google Docs on Monday? You are not alone.


Google says it's investigating issues impacting its productivity services, including Drive, Docs, Google Sheets and Google Slides.


"The affected users are able to access Google Drive, but are seeing
error messages
, high latency, and/or other unexpected behavior," reads a message on Google's workplace status dashboard Monday.
The tech giant cited similar issues with Docs, Sheets and Slides.


According to Down Detector, a website where users can report issues with online services, the first reports of issues were posted around 8:30 am ET. The most common issues were linked to logging in and apps not loading.



Source: https://techxplore.com/news/2021-04-google-docs-issues-affecting.html

Twitter is a dominant and controversial force in civil society
Fifteen years ago Jack Dorsey typed out a banal message—"just setting up my twttr"—which became the first ever tweet, launching a global platform that has become a controversial and dominant force in civil society.


The short tweet on March 21, 2006 by the Twitter CEO is now being sold at auction, with bidding reaching $2.5 million.


It has been a long, strange journey for the social network, which in January deleted former president Donald Trump's account after he was blamed for inciting the violent insurrection on the US Capitol in January by extremist supporters seeking to overturn his election loss.


The banning of a head of state from the platform was both welcomed and denounced in a sign of the thin line Twitter and other
social media networks
often try to walk between neutrality, freedom of expression, and moderation and prevention of abuse.
Bidding on Dorsey's tweet ends later Sunday. He has said he will donate the funds to charity.


Dorsey's tweet will be sold as an NFT, or a non-fungible token.


NFTs use the same blockchain technology behind cryptocurrencies to turn anything from art to sports trading cards into virtual collector's items that cannot be duplicated.


Resource: https://techxplore.com/news/2021-03-tweet-years.html
by Coral Murphy Marcos



Credit: Unsplash/CC0 Public Domain

Zoom will roll out automatic closed captioning for all free accounts in the fall, according to a blog post from the company.


The video conferencing company will make the Live Transcription setting available to all Zoom users "to provide a platform that is accessible to all of the
diverse communities
we serve," it said.
Zoom users with free accounts who require the automatic closed captioning can receive the update upon request starting today, ahead of the broader release, by filling out a request form.


"Since we expect a high volume of requests, we appreciate your patience as we work to make automatic closed captioning available for all of our users," reads a statement by Jen Hill, Zoom's product marketing manager.


Live transcription has been available for paid accounts exclusively. The feature supports only the English language.


The live transcription feature allows hosts to enable captioning for participants as a person speaks in a meeting. The closed
captioning
can done by an integrated third-party
closed captioning
service or the host or an assigned meeting attendee for greater accuracy.
Background noise, volume and clarity of the speaker's voice, a speaker's proficiency with the English language and lexicons and dialects specific to a geography or community may affect the accuracy of the automated live transcription.


Microsoft Teams and Google Meet also provide free live captions for users. Teams offers transcriptions only in English, and Google Meet can caption English, French, German, Portuguese (Brazil) and Spanish (Mexico and Spain).



Source: https://techxplore.com/news/2021-02-automatic-captioning-free-accounts.html